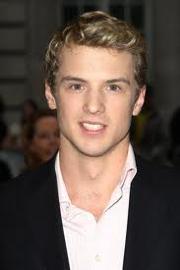 Age: 16
Home: District 1
Weapon: Bow and Arrow, Mace, Crossbow, Spear
Strengths: Running, Swimming, Climbing, Archery
Weakness: Fire building
Appearance: Short Blonde Hair, Tanned Skin, Blue Eyes, Buff, 5'10
Personality: Broedy loves his little brother and is very easy going and will trust anyone until given a reason not to. He is strong willed and doesn't give up if he sets his mind to something.
Backstory: Broedy lived with his mom Comfort and brothers Carter Maslow and Elliot Maslow. When his dad Spark died in a tragic accident his older brother Carter and Broedy quickly took the lead of the domanent males of the house. But when there mother grew ill Broedy relized it would soon lie on Carter and his shoulders to take care of Elliot. Comfort died and Broedy and his brothers had to fight for themselves. Carter moved in with his friend which left Broedy and Elliot by themselves. Broedy took good care of Elliot and taught him many skill including archery. He later started training for the games and has sworn to avenge his fathers death as he thinks the Capitol had a hand in it.
Interview Angle: Cocky but in a sexy loveable way.
Bloodbath Strategy: Join up with the careers and kill only if he needs to.
R or V: Volunteered
Token: A leather necklace from his father
Alliance: Careers
Broedy's Human and Lunaii Photos
Community content is available under
CC-BY-SA
unless otherwise noted.