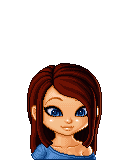 Calina Rosette
Name: Calina Rosette
Age: 14
Gender: Female
District: 7 (Also D6 and D9)
Weapons: Spear
Strengths: Speed, Agility
Weaknesses: Brute Strength, Swimming
Backstory: Calina was born into a loving family in District 7. Her parents were devoted to her and gave her a wonderful life. She is a sweet, kind girl who wants nothing but a good life for her family. Calina was heartbroken when she was reaped and wants to make it back to her family.
Personality: Sweet, Kind, Loving, Passionate
Fears: Losing her family
Token: Family photo
Games
Participated In: The Nemesis Games
Author: Tiki Tooki
Final Placement: 19th Place
Total Tributes: 28
Allies: Traviss Oak
Killed: Halo Zee
Killed by: Jonothan Burrows
Description: Calina defeated a Career, Halo Zee in the one-on-one rounds. Then, in the real Games, Halo was revived and Calina was killed by Jonothan Burrows in the bloodbath.
---
Participated In: Kwan's First Hunger Games
Author: HeavyRotation
Final Placement: 15th Place
Total Tributes: 24
Allies: Ennie Toyer
Killed: None
Killed by: Firewall
Description: Calina and Ennie allied and survived the bloodbath and first few days of the Game. Then, a Gamemaker trap forced them to jump through fire or allow a wildfire to spread to them. They decided to jump and were killed by burns.
Community content is available under
CC-BY-SA
unless otherwise noted.