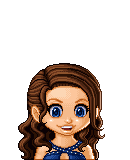 Camille Evander
Name: Camille Evander
Age: 17
Gender: Female
District: 2
Weapons: Bow and Arrow
Strengths: Brute Strength, Swimming
Weaknesses: Running, Climbing Trees
Backstory: Camille was born the oldest of two children. It was only her, her sister, and her dad. Her mother had died in a train accident. Camille's father had money, and they always lived a luxurious life. Camille was planning on volunteering this year, until she heard about the quell. Then, the only time she did not want to be reaped, she was.
Personality: Enthusiastic, Mean, Cocky, Funny
Fears: Being humiliated during the Games
Token: Rock from District 2
Games
Participated In: 100th Hunger Games
Author: Trackstar
Final Placement: 8th Place
Total Tributes: 48
Allies: Shamus Gartley, Josh Gartley, Drina Vox, Valentine Vox, Hudson Reboni, Mila Reboni, Natalia Evander, Gansis Naten, Marbary Naten, Sabrina Kennady, Kiproy Kennady
Killed: Tarquin Dawn, Sierra Skiff, Shady McKellen
Killed by: Gansis Naten
Description: Camille lost her sister Natalia and close ally Mila during the bloodbath. She made several kills during the Games as well. During a surprise twist where tributes were relaunched at two different Cornucopias, Camille was separated from her closest ally Hudson Reboni. While trying to reach him near the end of the Games, she was killed by fellow Career Gansis Naten because she was jealous of his sponsor gifts and attacked him first. Hudson went on to win the Games, Camille being the biggest reason why.
Community content is available under
CC-BY-SA
unless otherwise noted.