District 6 is one of the 16 Districts of Panem ruled over by the Capitol. The industry in District 6 is transportation. From trains, to trucks, to hovercraft. Ironically, most of the citizens of District 6 dislike travelling.
Being the most populated District in Panem, it is also one of the poorer Districts. There is a heavier Peacekeeper presence in this District. District 6 is not liked by the Capitol. 
Due to the heavy oppression in this District, there is a high consumption rate of morphling, and it is often abused, especially by the District's victors to forget the horrific images scared into their memories by the Hunger Games. 
Characters
Victors/Mentors
Victors from District 6 usually win their Games through their street smarts. Some of District 6's victors include:
Tributes
The tributes in District 6 don't usually get sponsors unless they show a lot of promise. Some of District 6's tributes include: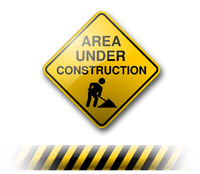 Community content is available under
CC-BY-SA
unless otherwise noted.