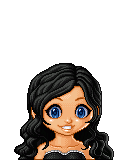 Henna Morasca
Name: Henna Morasca
Age: 18
Gender: Female
District: 2
Weapons: Spear, Bow and Arrow
Strengths: Intimidation, Seduction
Weaknesses: Over-Confident, Swimming
Backstory: Henna has always used her looks to her advantage. In elementary school, she would ask boys for their snacks during lunchtime, and they would give them to her. She is also pretty deadly because of training, and those two combinations are very lethal in the Hunger Games.
Personality: Flirty, Bubbly, Funny, Cocky, Cute
Fears: Fire
Token: Coin from home
Games
Participated In: The 1st Alliance Games
Author: Jsm13athome
Final Placement: 1st Place
Total Tributes: 28
Allies: Riella Grace, Olivia Bridge, Finn Dylan, Skyler Kim, Lexi Poisonsong, Cedar Chase
Killed: Gary Richman
Killed by: None
Description: Henna was attached to Lexi Poisonsong. Her and Lexi allied with Finn Dylan and Skyler Kim, and Olivia Bridge and Riella Grace. Riella died in the bloodbath, forcing Olivia to lug her body around. Henna and Finn had a relationship during the Games and fell in love. They stayed together until the very end, when Finn was killed by Pamline Falcone, placing him 4th. Henna stayed with him as he died, and later teamed up with Cedar Chase to kill the only remaining competitor, Drake Dust. Once Cedar killed Drake, Henna and Cedar were crowned victors.
Community content is available under
CC-BY-SA
unless otherwise noted.