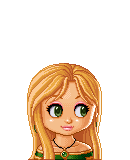 Jocelyn Argon
Name: Jocelyn Argon
Age: 13
Gender: Female
District: 4
Weapons: Trident
Strengths: Speed, Swimming
Weaknesses: Brute Strength, Tree Climbing
Backstory: Jocelyn is not the typical District 4 Career tribute. She has gone through a life of hardships and struggles. When she was just four years old, her whole family went on a cruise. When a wave hit and capsized the boat, her parents and older brother died. A man saw Jocelyn floating in the water and rescued her. She would have died if she didn't know how to float. From that day on, Jocelyn has been raised by her grandmother with Alzheimer's. She doesn't remember anything and Jocelyn basically provides for both herself and her grandma. She has to balance school, training, and work at the young age of 13. Her grandma developed cancer a month ago, and Jocelyn doesn't have the money to save her. She can only get the money by winning the Hunger Games.
Personality: Kind, Courageous, Strong, Generous, Hard-Working
Fears: Dying and leaving grandmother alone
Token: Green necklace
Community content is available under
CC-BY-SA
unless otherwise noted.