Tribute by Kman528
Infomation
Name: Jonell Trillur
Age: 16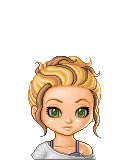 Sex: Female
Height: 5'6
District: 7
Weapon: Axe, Sai
Strengths: She is very good with an axe since she works with them everyday and she is very smart and has a good arm.
Weaknesses: Not a good swimmer, isn't very fast.
Fears: Arachniphobia and snake
Personality: She is very shy, but when you get to know her she is the nicest person in the world and very sweet and makes you laugh. She is also very dipendible being the oldest of 6 children. She is also very dedicated to her school work and her job.
Backstory: She was born in District 7, she is the oldest of 6 children. At the age of 14 she was working in the forests chopping down trees with her father. She has only two good friends that she can trust, Serena who is her bestfriend at school and her neighbor. And there is her other bestfriend Troy who woks with her and can always make her smile.
Games
1. Midnight Games- Rainfacestar
Place: N/A
How: N/A
Community content is available under
CC-BY-SA
unless otherwise noted.