Lunar Powers is a tribute made by Utkar22, and is the district partner of Solar Powers
Basic Info
Name: Lunar Powers
Age: 18
District: 5
Weapon: Lunar would prefer something ranged, since she does not want to kill with her own hands
Strengths: Good aim
Weakness: Weak from preganancy
Fears: Loosing Solar, or their baby, Meison.
Alliance: With Solar, and they may take in some very young tributes(12-14 year olds).
Token: A pendant that Solar gave her
Personality
Lunar is very motherly and caring. She does not like violence. She will protect her alliance. She will not kill unless needed to, or is a career. She knows what the parents of the victim will feel.
Backstory
Lunar came from a poor family. What happened to her dad is unknown. But her mother left her in an orphanage.
She lived a hard life at first, but soon the other kids started liking her. Mostly because of her caring personality.
She once saw two boys, 5 years older than her, fighting. She stopped them, getting injured in the process. She went out to buy groceries, when she fainted due to her injuries. When she woke up, she found herself with a boy, Solar Powers, who had helped her in recovering. She felt warmth in his arms.
They became friends, then they started dating.
But the boy's parents did not want the boy to date an orphan. So they ran away.
They started living in a house whose old residents had been killed in the hunger games or by peacekeepers. They got officially married too.
When she was 17/18, she gave birth to a baby, Meison Powers.
But she got reaped. So Solar volunteered to make her win.
Interview
She will talk about Solar and Meison
Images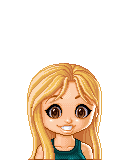 Community content is available under
CC-BY-SA
unless otherwise noted.