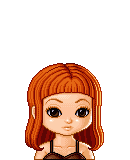 Mariah Restin
Name: Mariah Restin
Age: 15
Gender: Female
District: 13
Weapons: Slingshot
Strengths: Camouflage, Tree Climbing
Weaknesses: Brute Strength, Swimming
Backstory: Mariah trained to be a sniper in District 13. However, they aren't allowed to handle guns until they are 18, so Mariah has been practicing with a slingshot. She is deadly accurate with them, and almost always kills her enemies with one projectile.
Personality: Strict, Stubborn, Quiet
Fears: Getting denied entry into miliary
Token: Medal from military training
Community content is available under
CC-BY-SA
unless otherwise noted.