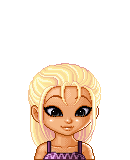 Priscilla Vireo
Name: Priscilla Vireo
Age: 17
Gender: Female
District: District 10 (Also D12)
Weapons: Throwing Knives
Strengths: Hand-to-Hand Combat, Hiding
Weaknesses: Swimming, Loyalty
Backstory: Priscilla was moved around from family to family in District 10. She never really had a permanent family, and was scared of getting close to someone because she thought she would lose them. Priscilla has trust issues, but will ally if needed.
Personality: Quiet, Troubled, Distant, Aloof
Fears: Loving someone and losing them
Token: None
Games
Participated In: The 100th User Games: Part Three
Author: Bystander100
Final Placement: 1st Place
Total Tributes: 24
Allies: Tristan James, Sliuls Hanwell, Ciaria Ella
Killed: None
Killed by: None
Description: Priscilla ditched her allies when they became weak, but a surprise twist allowed for six victors, allowing Priscilla and two of her allies to win with three other tributes.
Community content is available under
CC-BY-SA
unless otherwise noted.