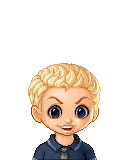 Ryder Amondy
Name: Ryder Amondy
Age: 18
Gender: Male
District: 1
Weapons: Spear
Strengths: Brute Strength, Hand-to-Hand Combat
Weaknesses: Climbing Trees, Swimming
Backstory: Ryder was born into a rich family in District 1. Both of his parents and his older sister Tasha are victors, so his family has done very well in the Games. Along with training in the Academy, his parents and sister train him privately as well. He is one of the most popular kids at school and loves playing football. He isn't too intelligent, however.
Personality: Cocky, Condescending, Impatient, Rough
Fears: Tests in school
Token: Bead from home
Community content is available under
CC-BY-SA
unless otherwise noted.