Tribute by Kman528
Seedum Plant is District partners with Devi Sunshine
Information
Name: Seedum Plant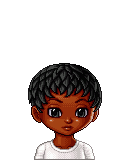 District: 5
Age: 15
Gender: Male
Main weapon: Scythe
Other weapon: Clearing axe, hammer
Strengths: He is very fast and knows quite a bit about technology. Also he is very knowlegable about plant matter.
Weaknesses: He cannot swim at all and he isn't the very smartest. Also he isn't very good with long range weapons such as any throwing knives so he likes Melee weapons better.
Fears: He is scared of slowly being killed or scared that somebody might kill his family
Personality: Seedum is a very normal boy, he doesn't have a lot of friends, but he has about 10 very good ones. He is very easy going and doesn't usually make fusses about small things. Sometimes though he can get very angry when somebody upsets him and he can be vey dangerous, so he is short tempered.
Backstory: He was born in District 5. He has a older sister Bellflower who is 17. When he was only 3. His mother ran away with him because and his sister because his father was abusing his mother physically. His father came after his mother and attacked the kids. Luckily a peacekeeper saw the scene and broke it up. The peacekeeper and Seedum's mom later fell in love and married. Seedum's father was sentenced to a whipping but attacked a peacekeeper so he was later on killed. A couple years later Seedum's mother and now step father had a child at the age of 12. Seedum loves to hang out with friends and screw around with plants.
Alliances: A small group of 3-4 people who he can truley trust
Height: 5'8 feet
Tribute token: His mom's ring.
Community content is available under
CC-BY-SA
unless otherwise noted.