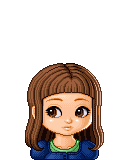 Sirenia Hatchet
Name: Sirenia Hatchet
Age: 12
Gender: Female
District: 7
Weapons: Axe, Throwing Axes
Strengths: Running, Climbing
Weaknesses: Brute Strength, Swimming
Backstory: Sirenia's parents were both lumberjacks and her family owned a lumberyard. Then, one day, the Peacekeepers told her parents they were taking control of the lumberyard to produce wood for Capitol weapons. Her parents resisted, and were executed immediately. After that, Sirenia ran away into the woods and practiced with her parents' two favorite axe types: Tomahawks and Hatchets. She vowed that once she reached reaping age, (12), she would volunteer and avenge her parents.
Personality: Cold, Sad, Timid, Quiet
Fears: Letting parents down
Token: Dried out leaf from District 7
Community content is available under
CC-BY-SA
unless otherwise noted.